SEATS ARE LIMITED
Only a certain number of seats are available for this offer!
How to start, write, and finish a high-quality nonfiction book
Any of these sound familiar?
I want to write a book BUT...
BLANK TO BOOK™ is designed to teach you the process of how to start, write, and finish a high-quality nonfiction book. I will walk you through the writing process step-by-step and give you personalized coaching.
You will learn:
I officially began my writing journey. I have not wanted to write for so many reasons, but God sent Aleathea Dupree. I really like the step by step. It's very well organized. The videos and the structure keep me focused. If you are looking for a strong writing mentor, I recommend her.
My struggle was the actual writing process itself. however, I am gaining access to the tools I need in order to overcome it. Today my heart is convicted with the truth that my procrastination was prolonging someone else's suffering. I never saw it that way.
Easy to Digest Step-By-Step Training + Expert Coaching
Get Immediate Access to online videos, workbook, writing exercises + bonus info.
Get Personalized Coaching from a 5x  Bestselling author via private Facebook group.
Be part of  a Judgment-Free Positive Community of new authors just like you.
Access content when it's convenient for you no matter where you are in the world.
BLANK TO BOOK™ will take you from "I want to write a book" to "I am an author!"
Tuatara
Book: Anything Is Possible: Turning Your Life Around After Trauma
Authentic and absorbing. An inspirational book that makes you want to turn every page.
Verified Amazon Purchase
Book: The Reluctant Caregiver: Making Peace With an Imperfect Parent
I enjoyed reading this book! Was very easy to read and the flow was seamless. What impressed me most about this book was how it was easy for me to be fully immersed in the experience of the author without losing sight of the message that she was trying to pass across through her experience in the book! I highly recommend this book as I see it as not just a book for caregivers but also one for parents and teenagers. Great work!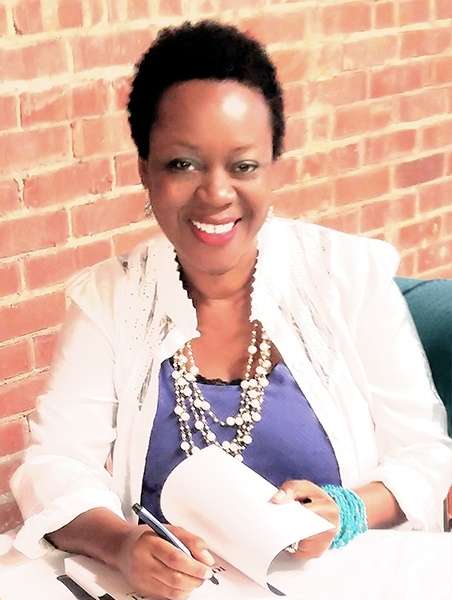 8-Weeks of Personalized Coaching
Instructor & Coach: Aleathea Dupree
"I bring out the book in you."
Write your book with the help of a 5x bestselling author and successful collaborative writer. Get the support, accountability, and personalized feedback you need to get your book done.
I am finally here to write my book! I have talked about this for about 15 years. Now I'm here and there's no turning back. As Aleathea said "trust the process" and that's exactly what I'm doing.
God knew I would walk in fear, yet he gave me the idea to write regardless of the fear. Recognizing that my assignment to write is connected to someone else's healing, deliverance or change definitely puts things in perspective for me.
Writing a book is a lot easier when you have someone to help you.
I had been thinking about writing a book forever. Aleathea made everything she taught crystal clear. Straightforward, conversational, personable, encouraging and relaxing. It motivates me to start the second book.
I had been wanting to write a book for 3 years but I was unsure how to write it. This program helped me focus, believe that I could do it and gave me a plan. My brain has gone into overdrive with enthusiasm for writing.
Who is BLANK TO BOOK™ for?
This program is perfect for you if you want to write a nonfiction book but have been putting it off because you are busy, afraid, or don't know how to start.
first-time nonfiction authors
experts, coaches & consultants
pastors & ministry leaders
business founders & entrepreneurs
survivors & overcomers
legacy builders
Start, Write, and Finish Your Book in 2021
all-accesss special offer
One Low Payment
Most frequent questions and answers
I believe if you ever had the thought that you should write a book, that's proof God put a book in you. I'm here to help bring it out.
This program is for people who've never written a book as well as authors who've never written a nonfiction book.
Not at all. You can learn the process in about a week. The remaining time is for actual writing and coaching.
If you follow the process, you will have a high-quality book draft by the end of the program.
The program is valued at $1497. It is being offered at a discounted price for a limited time.
The videos are in a bite-sized easy to digest format averaging 5-7 minutes.
No, You can access content and post questions in the private Facebook group any time of the day in any time zone. 
In addition to the step-by-step training, coaching and feedback, I teach you the thinking process that is essential for writing an excellent book along with a repeatable formula.
You will have access to all course content for as long as you are in the program.