Hurry! This special offer is available until Sunday at 11:59 PM EST
How to start your book
the Right Way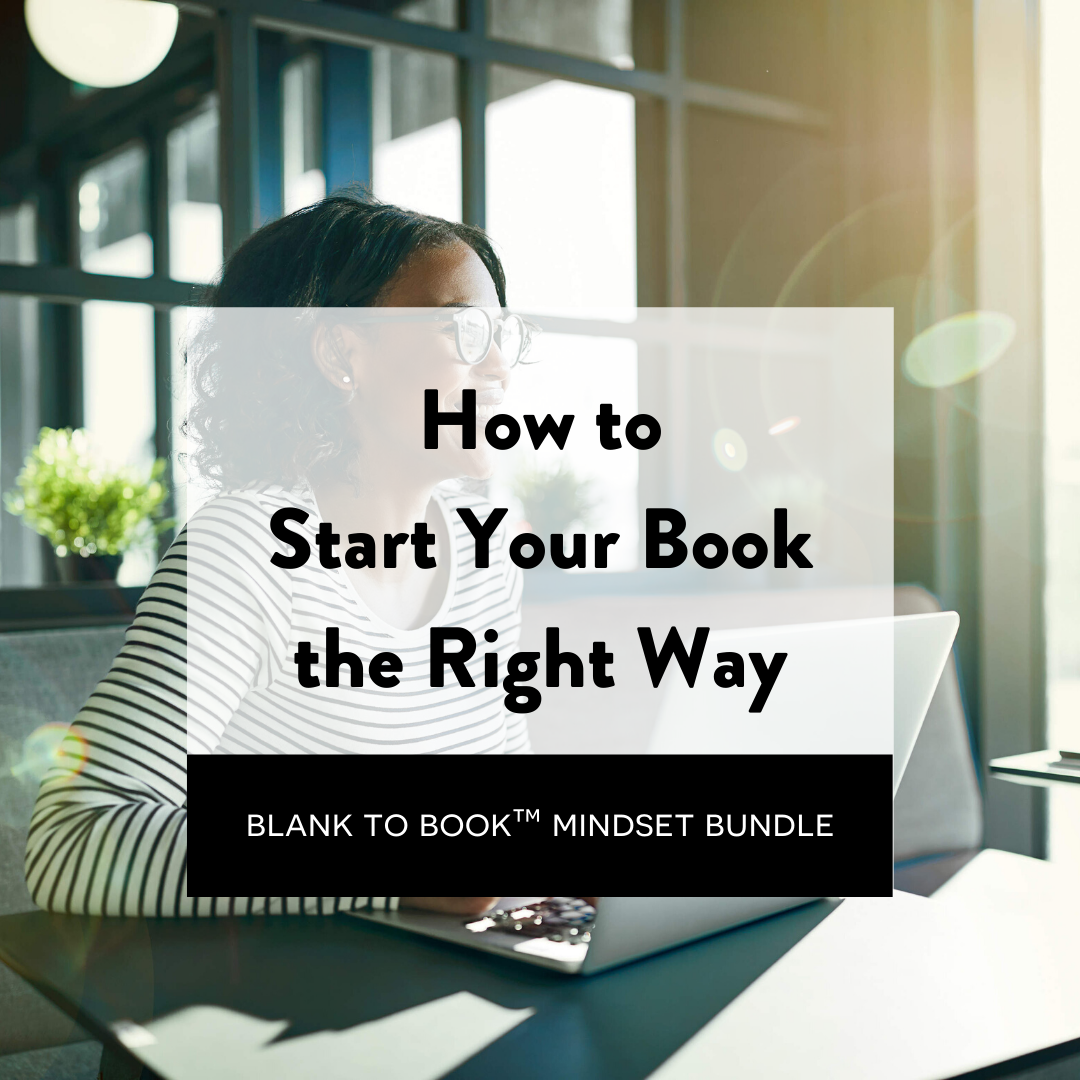 The #1 Question from people who want to write a book is "How do I start?"
I teach new authors the step-by-step process of writing a nonfiction book from start to finish. But if I had to choose ONE THING to teach new authors it would be how to start a book the RIGHT way.
Most people believe the way to start a book is to just sit down and start writing or to create an outline. That's not the way to start. There are plenty of people out there who've done that, and they still haven't written their books.
The way to start a book is to become an author.
An author knows how to deal with the 

fear 

of writing a book
An author knows how to stay motivated so that 

procrastination 

doesn't get a death grip on your writing
An author knows what to do when 

writer's block

 has you staring at an intimidating blank screen with nothing but a blinking cursor. 

Fear, procrastination and writer's block are what keep you from writing and finishing a book. That's why you need to deal with them right from the start. Then you can do what an author does, which is to write and finish your book 
To do that, you must get your mind right to write. The Blank to Book™ Mindset Bundle will show you how to:
Deal with fear 

so you can start your book with confidence

Deal with procrastination 

so you can stay motivated to keep writing, and 

Deal with writer's block

, so that you'll finish.
Plus I've included a 

BONUS 

5 Ways to Capture writing ideas + a video walk-through of my fave tried and true method
Get the "How to Start Your Book the Right Way" Mindset Bundle for $19 vs. $67. Offer good until Sunday!
What Our Blank to Book™ Authors Say
Recognizing that my assignment to write is connected to someone else's healing, deliverance or change definitely puts things in perspective for me. This also helps me to understand why the enemy will use something as simple as procrastination to or any other roadblock to hinder my gifts, my commitment, ultimately my book.
My struggle has been fear of the actual writing process itself, not doing it right the first time. HOWEVER, I now have access to the tools I need in order to overcome it. Today my heart is convicted with the truth that my procrastination is prolonging someone else's suffering. I NEVER SAW IT THAT WAY. My obedience is the key to someone's deliverance.